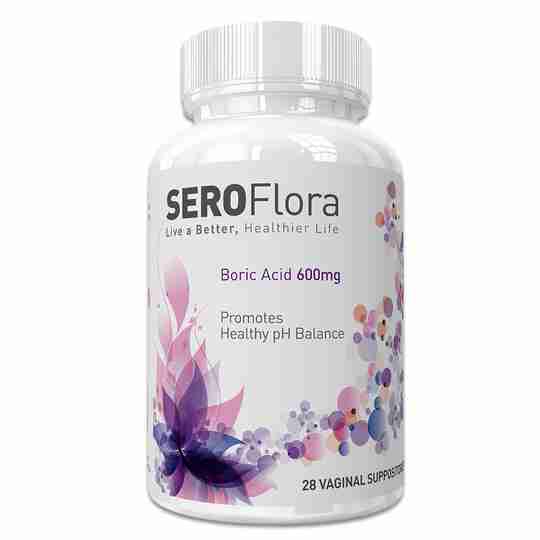 SEROFlora Boric Acid Vaginal Suppositories
Periods, douching, sexual activity, menopause, and many other factors can easily affect your vagina's pH. SEROFlora is a natural solution that removes odor and helps maintain a normal vaginal pH.
WHY SEROFlora? BECAUSE IT WORKS!
★ ★ ★ ★ ★
"I have been having a issue with balancing my ph level and it was very embarrassing, after using SeroFlora the 2nd day I felt 1000% better and my ph is back on point!! Love it!."
Tenisha F., Verified Buyer

★ ★ ★ ★ ★
"This product has been absolutely amazing. I've suffered with bacterial vaginosis for years and nothing really helped until now. You won't be disappointed with this product at all."
Katrina D., Verified Buyer


★ ★ ★ ★ ★
"I've struggled with vaginal odor for years due to an IUD and recurring BV. This helped after the first application. I will continue purchasing! Has given me back my sexual confidence!"
Shawna S., Verified Buyer